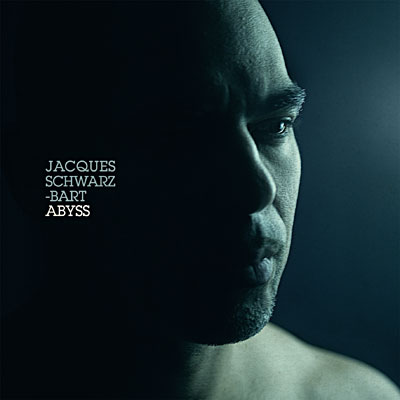 "Abyss is an album dedicated to the memory of my father, the late André Schwarz-Bart. I hope it lives up to the love and admiration I will have for him forever. I wanted to express something infinite: infinite love, infinite grief, infinite awe in front of the mysteries of life and death.
In strictly musical terms, i used mystical rhythms, -rhythms where the One could be anywhere- like Takuta, Lewoz, Kaladja and Padjanbel. A lot of the rhythms on the album are not the traditional versions, but extensions created to fit the emotional content of each composition.
I also wanted to go further into harmonic development, arranging and the use of the form in the writing of Abyss. The sharpening of all these compositional tools depicts a more detailed view of my emotional journey, and allows me to explore more contrasts and extremes.
"A music that speaks to the soul, the mind and the body all at once."
Harmonicaly I tried to tell a story that expands on the melodies and create additional layers of meaning. Songs like Dlo Chaye, After She left or Nubian are in constant harmonic motion behind a central theme.
Also I used extended form to visit other aspects of a tune and not settle into a comfort zone. Long intros like in Abyss, unexpected outros like in dlo pann, extended sections to further develop the theme like in Nubian, are like a song within the song. While using all these tools, I was careful to keep a sense of balance and sobriety, not to dilute or digress.
Finally i think we played more as a band than previously. It sounds more heart felt and organic, despite being somewhat more complex… I see it as a step towards my quest for a total music: a music that speaks to the soul, the mind and the body all at once."
Jacques
Credits
Produced by Jacques Schwarz-Bart.
All compositions and lyrics by Jacques Schwarz-Bart / Bois Sec Music.
Poem on "Simone" by Simone Schwarz-Bart.
Arrangements by Jacques Schwarz-Bart, Milan Milanovic, Hervé Samb, Thierry Fanfant, Sonny Troupé and Olivier Juste.
Recorded in February 2008 at Ferber Studio, engineered by René Ameline, assisted by Mr. Joubert.
Edited in February 2008 at Brother Jacques' Studio by Jacques Schwarz-Bart.
Mixed in February 2008 at Bass Hit Studio by David Arlington.
Mastered in March 2008 at Sony Music by Mark Wilder.
Photo: Xavier Arias & Antoine Carlier. Artwork: Antoine Carlier.
or scan code below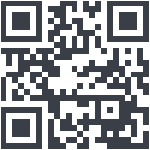 Line up
Jacques Schwarz-Bart: Tenor and soprano saxes, flute, vocals on 02 & 12, percussions on 02.
Elisabeth Kontomanou: Lead vocals on 02 and 04, improv on "Big Blue".
Guy Conquète: Lead vocals on "An Ba Mango La".
Stephanie McKay: Lead vocals on "Big Blue".
Simone Schwarz-Bart: Poem on "Simone".
Milan Milanovic: Piano and Rhodes.
Hervé Samb: Electric, acoustic guitar, acoustic bass guitar on 12.
John Scofield: First guitar solo on "Abyss".
Reggie Washington: Electric bass on 01, 02, 03, 06 and 08. Acoustic bass on 04 and 09.
Thierry Fanfant: Electric bass on 10 and 11. Acoustic bass on 05.
Sonny Troupé: Markè, percussions and background vocals on 12.
Olivier Juste: Boula, percussions and background vocals on 12.
Reviews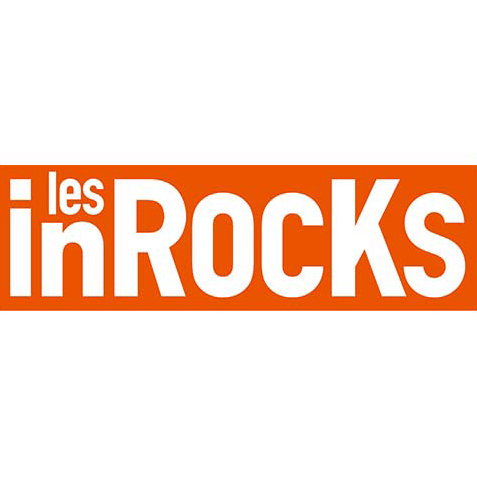 Les Inrockuptibles - Christian Larrède
-
"
Under the lyrical, passionate and elegant singing of the jazzman, we will evoke the possibility of a mosaic, the dynamics of the kaleidoscope, and the multiplication of identities.
"
---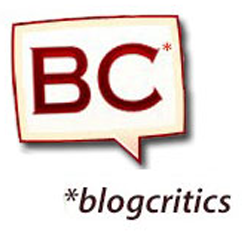 Blog Critics - Mark Saleski
-
"
Schwarz-Bart, when referring to his father's passing, says "Facing my father's passing was as massive as diving into the unknown and embracing it." Many of us have been there and have wondered if the creativity would ever resurface. Clearly it has for Jacques Schwarz-Bart, and we're all the better for it.
"
---
Something Else - S. Victor Aaron
- dec. 2009
"
Jacques Schwrz-Bart's Abyss successfully melds modern jazz and soul shapes with the riveting rhythms and spiritual character of the Caribbean and Africa. That's a very similar recipe that we've seen in other ObliqSound releases, and this one gets it done with even less reliance on the latest trends in recording and instrumentation than most of his new labelmates. That might make Abyss the more enjoyable listen in the long run.
"
---