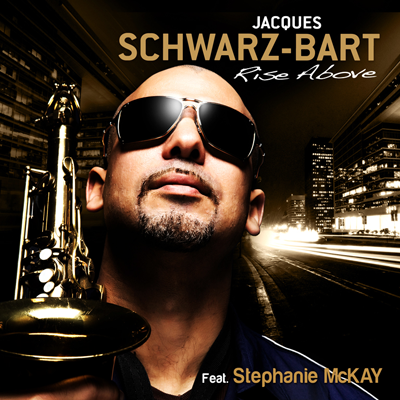 Jacques Schwarz-Bart was born of mixed races. His early experience as a man taught him that one can be a harmonious receptacle for several cultures, as long as each one is given its value and importance.
Much later in life, Jacques quits his carreer as a French government official to embrace music and study at Berklee College in Boston. He then understands that the identity of a man can evolve based his choices. In fact, after living in NY for 21 years now, Jacques has also become a New Yorker…
Says Jacques : « My musical identity follows the same type of evolution. My early musical being was made of two styles : Gwoka music and Jazz, and I dedicated much time and effort to each of them. But later on, my extended experience in soul music along side artists such as D'angelo or Me'shell N'degeocello, helped redefine my musical being. And Soul Music is an intricate part how I feel and hear music today».
In the wake of this unique and evolving musical identity, all of Jacques' Projects can be situated at the crossroad of Jazz, soul, and afro-caribbean musics. In 1997, Jacques collaborates with Trumpeter Roy Hargrove for the first time as part of the band called Crisol.
Early 2000, he is called by D'angelo for the Vooddoo tour. As Roy Hargrove leaves the horn section to pursue his own touring carrer, D'angelo entrusts Jacques with leading the horn section. Jacques Immediately starts writing tunes based on a mixture of soul and jazz with gwoka flavors. He calls it « The Brother Jacques Project ». While his instrumental concept is still growing, he meets with the woman who is his wife today, the great singer Stephanie Mckay, and starts writing songs with lyrics.
"Rise Above is a prayer and a song of hope."
Says Jacques : « Adding her vocal presence completed the concept, allowing me to embrace a wide range of emotions, and find an artistic balance between simplicity and abstraction ». As they start playing the music live in NY in 2001, it quickly finds a following .
In 2003, Roy Hargrove puts together the "RH Factor ", from which jacques' song Forget-Regret becomes a successful single, featuring Stephanie Mckay!
That very song is also used in a Hollywood movie called « it runs in the family », featuring Kirk and Michael Douglas. A piece of the Brother Jacques Project has found its way to the world… Jacques then leaves Roy 's band to create his Gwoka Jazz Project and records 2 albums for Universal, Soné Ka La and Abyss, which have built his current carrer as an internationally acclaimed jazz band leader. Recently Jacques has become a father. After the birth of his son, he listened to the songs that were dedicated to his mother years ago… « I was happy to find that they still sounded fresh » says Jacques.
That is how he decided to finally complete this project today, and give those songs a chance to be documented and heard… in the album « Rise Above ».
or scan code below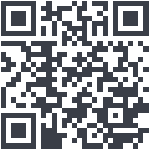 Tracks
Feel So Free is my attempt to interweave soul music and creole melodies coming from in the legacy such greats as Stellio or more recently Cesaria Evora.
This is why the chorus is in French why the verse is in English.
Rise Above is the title track of the album. It was written in NY the day after September 11. It is a prayer and a song of hope at a time when I thought World War III was beginning, and people were digging for corpses while waiting for the next attack.
Forget Regret is the first song with lyrics that I wrote. Stephanie and I hd just met and this song was designed as a mutual reminder that love is fragile, as if you "forget" you "regret" shortly therafter.
Busted was inspired by the feeling I had when I first heard D'angelo and Questlove together: There swing is so funky and twisted at the same time, since it pulls the beat way behind the "legal" boundaries! It is simply busted…
Rainbow is my only effort to write poetry in a musical context. The lyrics here have a natural flow while
building several levels of meaning. The  harmonies have a touch of mystery and provide a platform for the words to freely take off.
This One is based on a groove where a slow pulse dialogues with a fast pulse during the whole song. If you open your mind to this song, you might find your body moving in 2 different directions at the same time…
I Don't Know is dedicated to all the shy people who don't know how to say that they are in love. It was inspired by a short story by Tchekov, where 2 old people who have know each other all there life finally confess there love to one another.
There is something tragic in waiting a long time and silently for love.
Abyss is one of the first songs of my aquatic suite. In each of my albums, I write seceral songs based on my experiences as a deep sea fisherman in the Caribbean sea: the colors, sonic waves, depths, weightlessness, extra terrestrial-like life forms…
That Girl Steph is of course dedicated to Stephanie Mckay. It reflects the mixture of passion and uncertainty at the beginning of a relationship.
Home was written from a track that Meshell N'degeocello gave to me. We had just finished recording her album. She knew my music from the Broher Jacques Project, and she simply said: "here is an instrumental track. See what you can do with it. If you want it it's yours." From there I had Stephanie sing on it and wrote about coming back home to my native Island of Guadeloupe. As a final touch, I layered my saxes into a chorale to create this feeling of strange exhilaration.
Jacques
Video

Credits
Rise Above produced by Jacques Schwarz-Bart.
Words and music by Jacques Schwarz -Bart –Bois Sec Music BMI, except Home (Co-composed by Meshell N'degeocello –Revolutionary Jazz Giants Music BMI )
Recorded at Sorcerer Sound 2003, East Harlem Studio 2008 and Bass h t studio 2009
Recording Engineers: Richard Kondas, Tom Zachary, David Darlington
Mixing engineers: David Darlington, Tom Zachary
Mastering: Mark Wilder at Battery Sound Studios

Line up
Lead Vocal: Stephanie Mckay, except for Rise Above, performed by Jacques Schwarz –Bart
Drums: Terreon Gully, except for Gene Lake on Home
Bass: Jonathan Maron, except for Meshell Ndegeocello on Home
Keys: Jason Lindner, except for Federico Gonzalez Peña on Home
Sax, Guitar, Programing, Background vocals, spoken word: Jacques Schwarz –Bart
Percussions: Daniel Sadownick
Reviews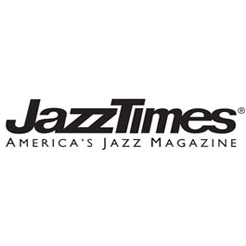 JazzTimes - Chuck Vecoli
-
"
This CD is a success in my mind because it presents the artistry of Schwarz-Bart in all its various forms and winds up being downright entertaining!
"
---
-
-
"
"
---